Cullman High School


Class Of 1961


Not a member?
JOIN HERE
Find and click on your name.

Happy Birthday!
Roger Gentry

---
Want to send a message to a classmate?
Click "Message Center" in the left side menu.
---
Our 56th Class Reunion
was held at the All-Steak Restaurant
on May 6th 2017.
About 30 classmates joined together to
renew old friendships and share high school memories.
We had a wonderful evening!
Thanks to Connie Ridgeway for sharing photos!
Photos are Here
---
Video Jukebox

A member of a 1959 high school graduating class put together a Video Jukebox of some highlights of that era as part of a remembrance for his schoolmates. You will enjoy this nostalgic time with the music and TV you may have grown up with as you select from several options to watch. Two selections that you don't want to miss are "Trip Down Memory Lane" ('50s and early '60s music) and "Rita Hayworth Dancing to 'Stayin Alive.'"

---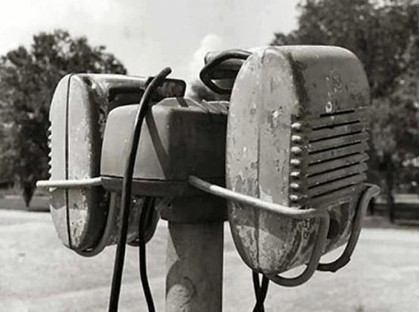 Remember when?
---
The Baby Boomer eMuseum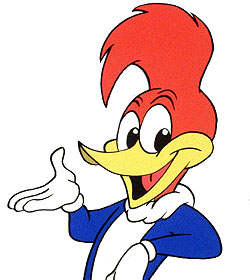 You say you're a Baby Boomer?
Okay, how many of these classics
from the '50s & '60s do you remember?
---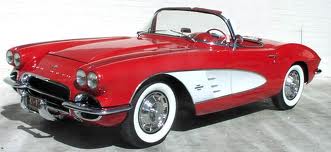 1961 Corvette
---
Thanks to Margaret Ann Adderhold, who found this CHS '61 football schedule card while going through some old boxes. Note the prices!

Cullman High School
Football Schedule for 1961
Sept. 8 Butler There
Sept 15 Arab There
Sept 22 Etowah Home
Sept 29 Moulton Home
Oct 6 Huntsville There
Oct 13 Decatur There
Oct 20 Athens Home
Oct 27 Jasper Home
Nov 3 Hartselle There
Nov 10 Hanceville There
The other side of the card:

DAIRY QUEEN STORE Phone: RE 4-2200
Hamburgers 12cents
Deluxe Hamburgers 25 Cents
Super deluxe hamburger and French Fries 49 c
Cheeseburgers 30 c
Footlong Hot Dogs 30 c
Hot Dogs 15 c
French Fries 20 c
Chicken Plate ( Whole Breast) $1.10
Fish Sandwich 35 c
Fish Plate 65c
Chile Burgers 25 c
Korn Koney 20 c
---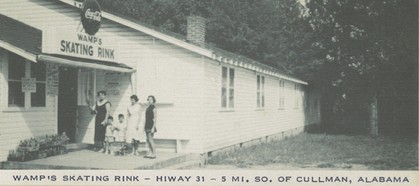 Remember the skating parties at Wamps?
---
70th Birthday Party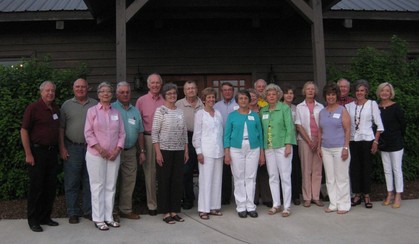 CHS '61 70th Birthday Party
Stone Bridge Farm
Click Image For Larger Picture
Others attended but were too shy to pose.
(Thanks to Claud and Sharon Burke for Photo)
More photos in "Pictures!" on the left side menu.
---
Thanks to Yvonne Sharpton
for sharing this bit of history
about the Bangor Cave Club
Click
---
Photos
from the May 10th
Stone Gate Gettogether

Courtesy G. W. Ponder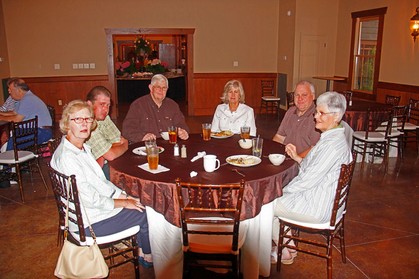 Martha Jane Austin and her nephew, Larry Weaver, Martha Teague Weaver, Milton Wilder and Janice Northcutt.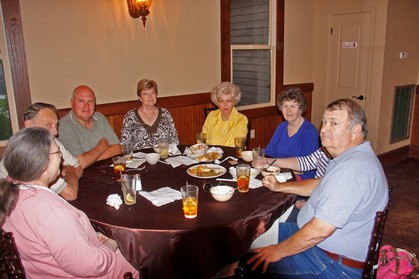 Nancy Dahlke, David Dahlke, Lindon Calvert, Charlotte Calvert, Patti Patrick, Mary Faye Ingram, Ed Edmindson. (Ed's wife Janis is behind Ed)

Not shown Yvonne Edmondson Sharpton, Rodney Camron and our photographer G. W. Ponder.
---
CHS Alumni Newsletter

The CHS Alumni Newsletter
may be found HERE.
---
Photos From Our
January CHS'61 Second Saturday Social
are in "Pictures"
Thanks to G.W. Ponder
---
Reunion Photos are Here!
Click on "Pictures!" on the left side menu.
Thanks to G.W. Ponder for the many great Reunion photos!
You can see more of George's work at his web site www.beauxpoint.com
And thanks to Roy Ridgeway
for sending his Reunion photos!
---
---


Old Main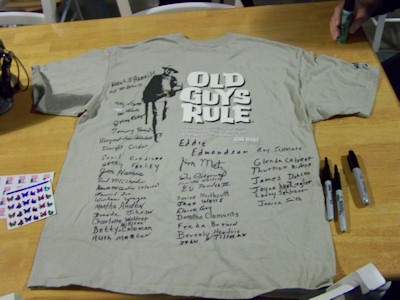 Old Guys (and Girls) Rule Tee Shirt
Signed by many CHS '61 Classmates
---

Thanks to GW Ponder!
Photos from the September CHS'61 Social
may be found here: Click
---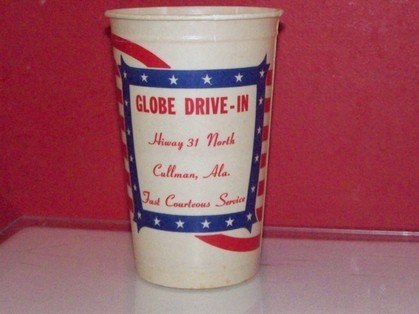 Original Globe Drive-In Cup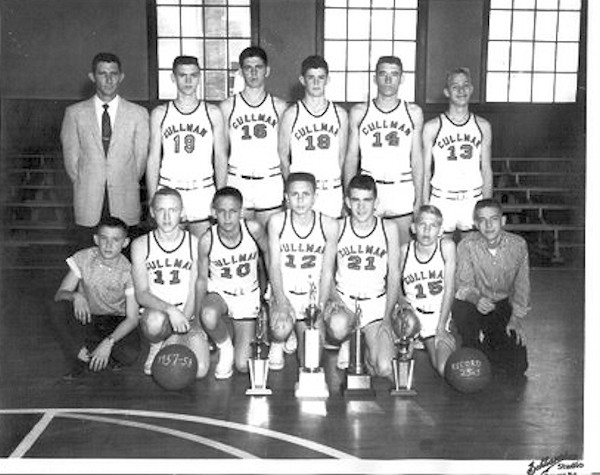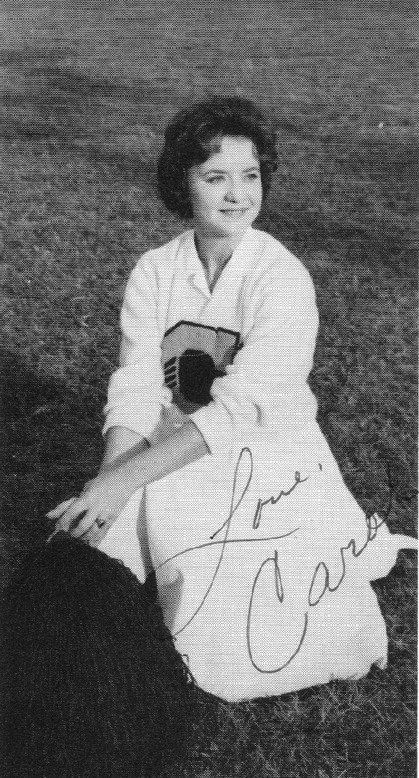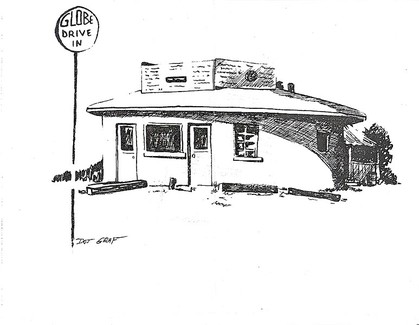 ---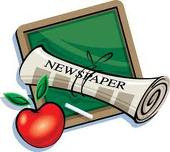 Today's News
A Senior Will Remember
---
Our Class Song

Do you know what the missing words are?
Tune: Moments To Remember
Verse: The messy lockers, the crowed halls
The bonfires in the early fall
After thirty years we beat Decatur
Verse: We got to school it was still dark
But still there was no place to park
We will have these moments to remember
Chorus: The seniors soon will graduate
The laughter we were glad to share
Will echo through the years
Verse: The push, the shove in lunchroom lines
The halls displaying campaign signs
The pleasant hours at the Globe on week-ends
Verse: The concerts given by the band
The couples walking hand-in-hand
The research themes we wrote for senior English
Chorus: Exchanging all the calling cards
that gave our middle names
Was the thrill_________________??
Verse: The chemistry smells that were so vile
And Mr. Tillman's happy smile
The hours spent repenting in the office
Verse: The beards we grew, the Washington trip
The course we thought would be a crip
Report cards we couldn't show our parents
Chorus: These memories of our high school days
We'll take along our separate ways
We will have these moments to remember

-----
---


The Forum (Top Menu)
is a place where we can exchange
thoughts, ideas, commemt, or jokes
on just about any subject.
(Do remember that this is a "G" rated site!)
Give it a try!
---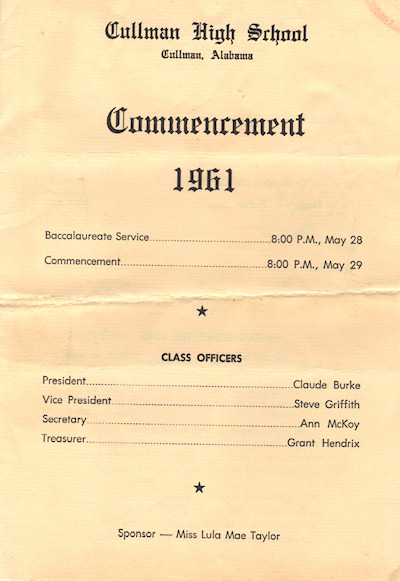 Remember When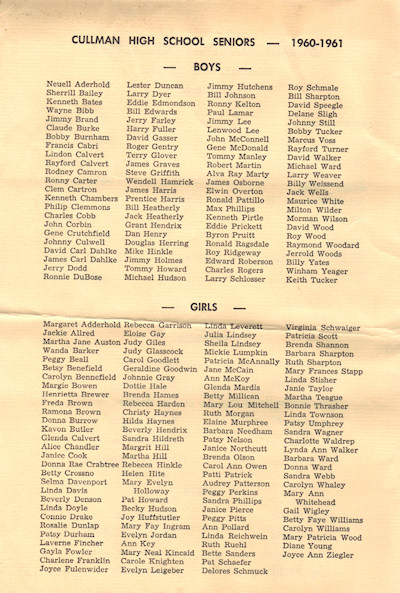 Thanks to Charlene Franklin Liles for the Commencement Program

---
The classmate profiles are amazing. Folks have had widely varying experiences since graduating from high school. Some have also posted pictures. Check them out in "Classmate Profiles"! To edit your Profile and Contact Information click on "Member Functions - Edit Profile" or "Edit Contact Info".
To upload photos, click on "Member Functions - Edit/Upload Photos" and follow the instructions on the page.
-----
Welcome
We're glad you're here
Sit back and explore the site. I think you'll find something of interest. This is YOUR site! When you have time to explore, I'd like to hear your comments and suggestions.
As long as you're here, please take a moment to update your profile.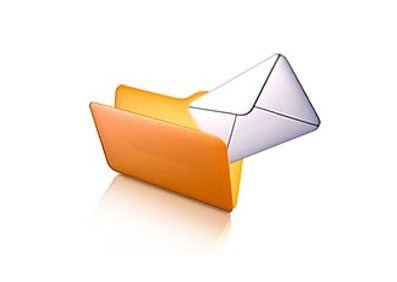 Woody (Wendell) Hamrick

To control the music player below:
Click on the crossed arrows to shuffle.
Click on "Pause Button" to pause music.
Click on "Play" button to restart.
Click on an individual song to select.
Move the slider button to control volume.
Email me if you would to add a favorite.